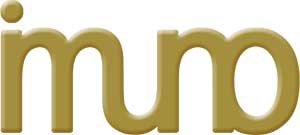 "GcMAF Made Better"
imuno® is a new formula, based on past experiences and scientific principles, that represents a quantum leap, when compared to previous immune support formulas.


imuno® contains a patented component that is almost twice as effective as, and much purer than the functionally comparable component of similar formulas.


imuno® is revolutionary. It does not contain any product of animal or human origin, at variance with similar formulas.


imuno® is designed by Molecular Biologist, Dr Marco Ruggiero, MD. PhD. Author of peer-reviewed scientific papers on immunotherapy and quantum biology.


imuno® is available for delivery World Wide.
---
imuno® - THE SOLUTION
imuno® is the elegant solution. It is the revolutionary supra-molecular structure that reproduces the self-assembly of cell components. This delivers the combined molecules, at the same time, at the required dose, to their biologic targets, and produces powerful support. Also, the manufacturing process for imuno® is meticulous and time-consuming, and it is not technically possible to get the same result by simply mixing the ingredients together since the procedure follows a proprietary algorithm based on biologic negentropy.